Viewing Your Exemption Application Status
To View Your Exemption Application's Status from the website
1. Go to www.polkpa.org
2. Click the property search tab
at the top of the page. Use one of the search options to find the correct parcel.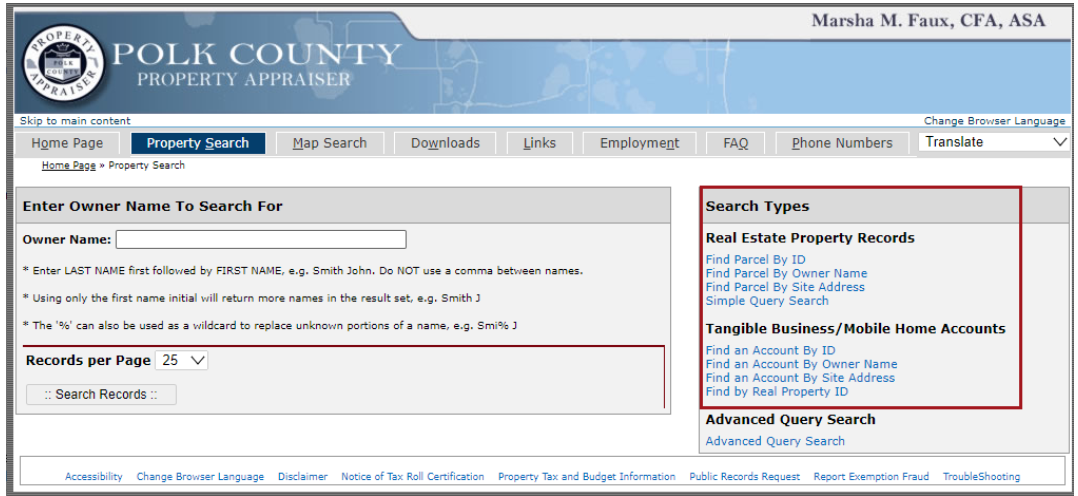 3. Once you have your search criteria entered, Click the "Search Records" button.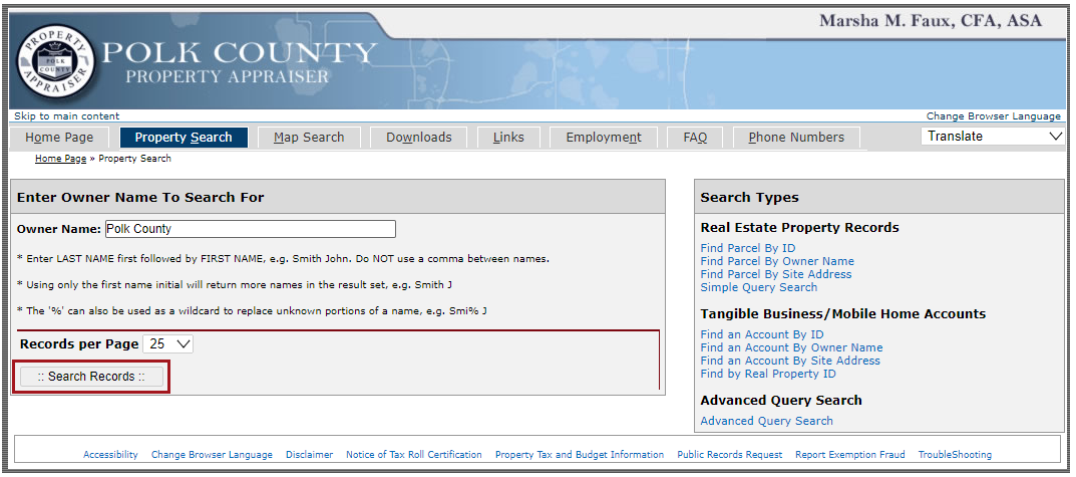 4. In the search results, click the Parcel ID hyperlink of the appropriate property.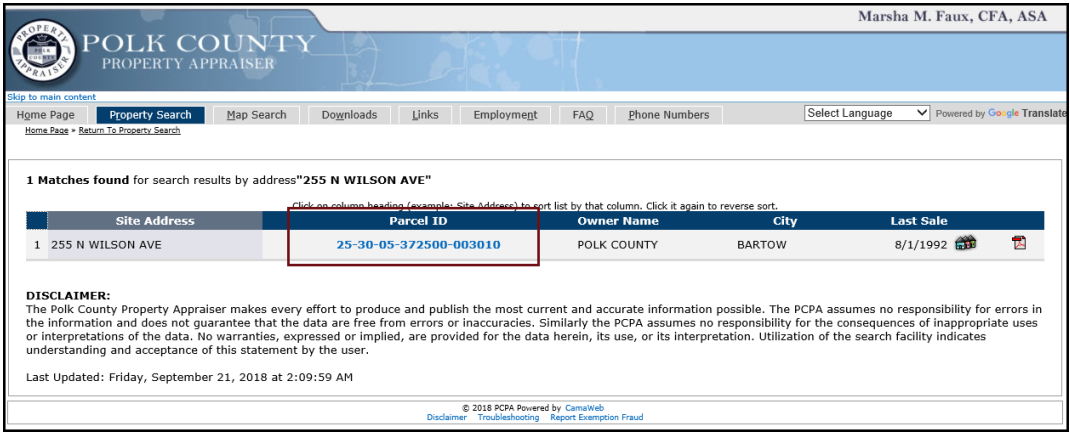 5. This opens the Parcel Details Page. Scroll down the page about 1/3 of the way down until you reach a section titled Exemptions. In the Exemptions section If you have an active pending exemption application you will see red text stating that there has been a Tax Exemption Application filed on the property and it is awaiting review by the Exemptions Department. If you do not have a submitted application, or your application has already been approved or denied the notification will now be there.